Introduction
Papertrail can create and update a StatHat graph displaying the number of log messages matching a search alert.
Setup
From StatHat Settings, ensure that "EZ API" is enabled:

Follow the steps in Alerts.
Papertrail generates a StatHat counter stat type.
Settings
EZ Key. Papertrail uses the StatHat EZ API. By default, StatHat uses your StatHat account email address as the EZ API key. We recommend generating a random EZ API key instead.
Stat name, such as Exploit attempts or systems.http.500.
Example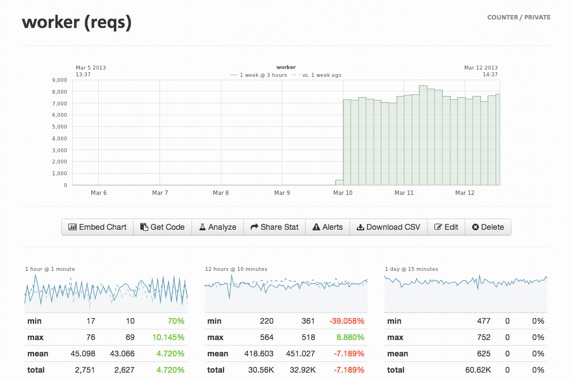 Learn More