SAML 2.0 support
SolarWinds® Papertrail™ now supports SAML v2.0, which makes Papertrail even faster and easier to access. Using SAML authentication you can log into your Active Directory domain or intranet and have immediate access to Papertrail, with no additional login required. The new SAML support also enables you to enforce user identity verification policies.
Give it a try
If you are interested in enabling SAML authentication, select Settings and scroll down to the new security area and select 'Enable SAML'. If you would more information, check out the documentation.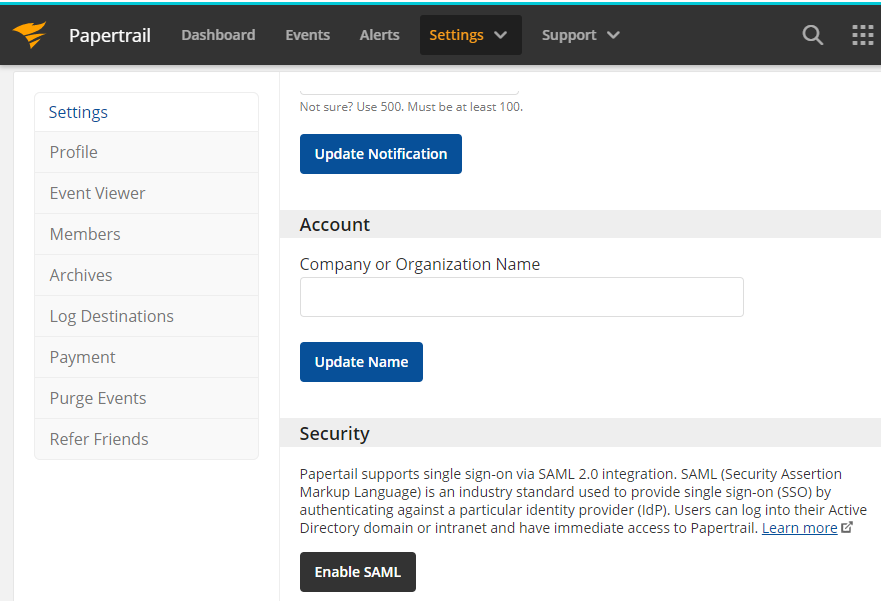 New UTC Timestamps Toggle
Even if you're not converting non-Gregorian calendars or calculating leap seconds, mental time zone calculations can get complicated and confusing – especially if you are in a time crunch.   
Recently several Papertrail users let us know the ability to display UTC timestamps in the new Papertrail event viewer would be very useful in these situations.  Our engineers agreed, and now we are happy to announce a new UTC Timestamps toggle in the display preferences menu. 
Give it a try
If you want to see try the UTC Timestamps toggle for yourself, select the display options icon in the new event viewer. You will find the new UTC Timestamp toggle right above the Time option.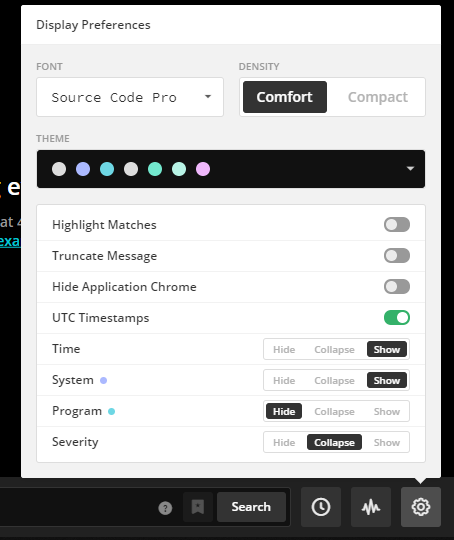 Try out the SAML support and the new UTC Timezone toggle and let us know what you think.