We've added a new Papertrail search alert to create a Boundary event based on your application or system log messages.
Boundary provides network-centric application visibility and they value real-time data as much as we do. They provide a way to create events, which show up as red indicators at the bottom of a graph. Events can include a short description and links.
For example, a system shutdown could show up as DB rebooted (tagged with the name of the system), or a puppet deploy run could add a Code deploy marker. Events include a [papertrail] link right to first related message.
To create a search alert, just select Boundary from the list of search alerts and fill in the details: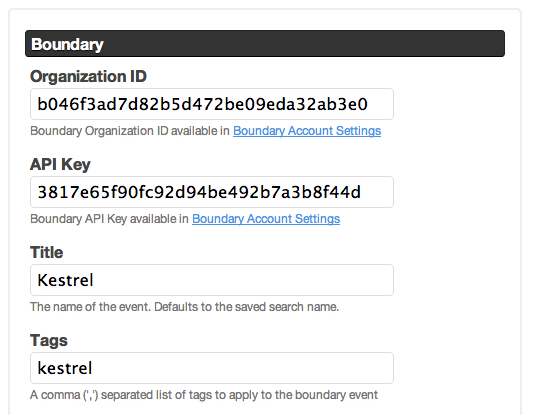 Once you've done that, any new log messages that match the alert will show up as Boundary events in their Dashboard.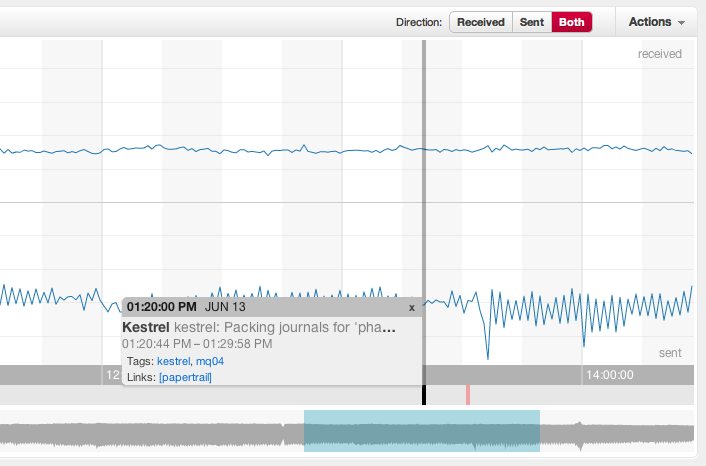 The Boundary event is tagged with any tags provided in the Search Alert as well as the hostnames of related log messages.
To learn how we implemented this alert, check out the source code on GitHub or ask me directly in our chat room.