Starting today, it's possible to grant a user access to logs from certain senders/groups (within the same Papertrail organization). Additionally, we've added specific permissions for managing users, changing plans, and purging logs.
Here's an example, where an administrator is changed to have ready-only access to certain groups: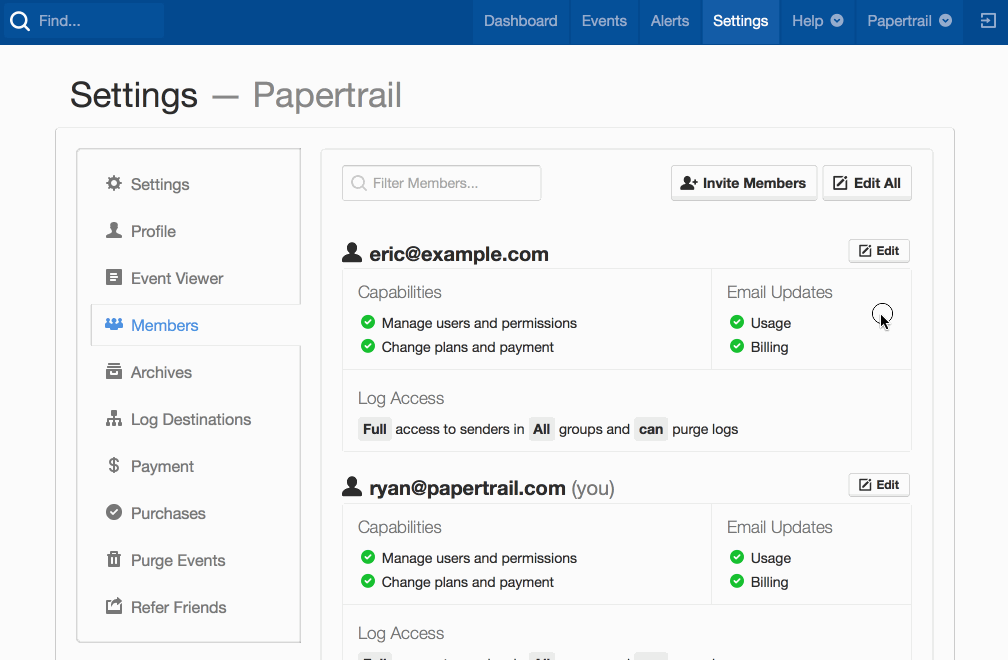 What's possible?
Papertrail's granular access control and permissions allow:
Companies to segregate access by responsible team, like granting
access to logs from a staging environment or a specific product.
Consultants and hosting providers to provide limited access
to many customers, while still managing all logs themselves.
Admins or accounting teams to handle less-common changes like adding users, changing plans, and purging logs.
These new permissions keep access clean within a single organization and may reduce the need for multiple organizations. Some may still benefit from having multiple organizations, or a combination of both multiple organizations and granular organization-specific permissions.
Give it a try
To change permissions, visit the Members section. And as always, we'd appreciate hearing your ideas.