Two small but meaningful tweaks make Papertrail's Dashboard slightly
more flexible.
Hide alert-oriented searches
Have lots of searches, some of which are mostly to generate alerts?
It's now possible to omit those searches from the Dashboard.
To hide a search, scroll to it on the Dashboard. Click its edit icon and
un-check "Show search on Dashboard":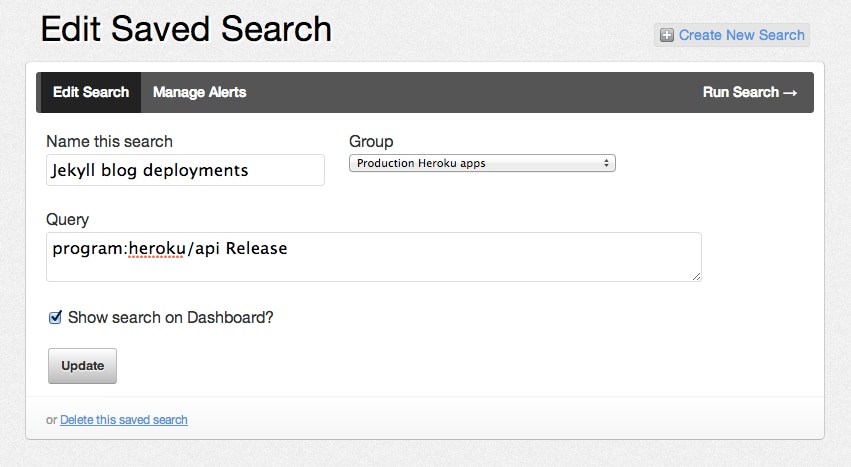 The search will only appear on the associated group's page (such as "All
Systems").
Navigating to alerts
Navigating from the Dashboard to create or update alerts is easier.
Click the alert icon:

Enjoy!