Today we're excited to release new ways to act on specific events, including seeing surrounding and related context, copying a deep link URL, and transitioning to the command-line.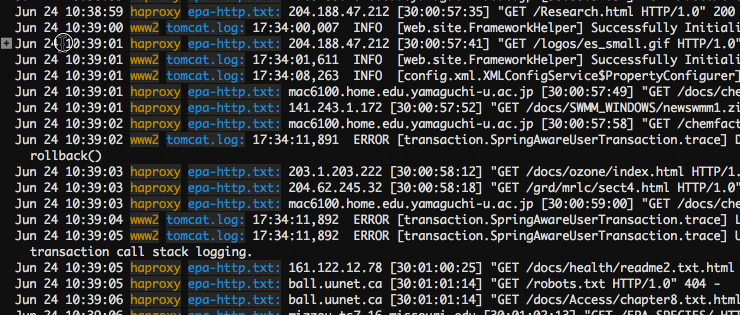 With this new feature, event actions, one can:
Link to an event in the same context you're viewing. An easy way to share an event with a teammate or save it for reference.
Transition to the Papertrail CLI at the same point the event occurred.
Show an event within a different context, like a specific system, program, or group. Switching contexts allows quick examination of multi-line events or multi-system incidents.
Because text selection is often an integral part of log-based troubleshooting, the event actions "+" button doesn't change text selection behavior. Select text as you normally do, even directly over the button, and it'll work as normal.
Flexible context
In most situations, showing surrounding context means removing the current search query. It's a bit like zooming out: show me a specific event in the context of all events from a given log sender, program, sender and program, or group. This makes it possible to transition between any set of related logs without losing the specific message you're interested in.
When you're certain that all relevant events match your current search, the context links can show surrounding context while retaining the current search query.
Imagine I'm looking at events matching the search format=html. I want to see a specific event in the context of a different set of events that also contain format=html. In this case, I'm interested in seeing matching events from a specific program (app/web.1):
The next time you need more context around an event, try out event actions and let us know if you have feedback. Enjoy!